04.26.16
Zenith Energy Completes Acquisition of BP'S Amsterdam Terminal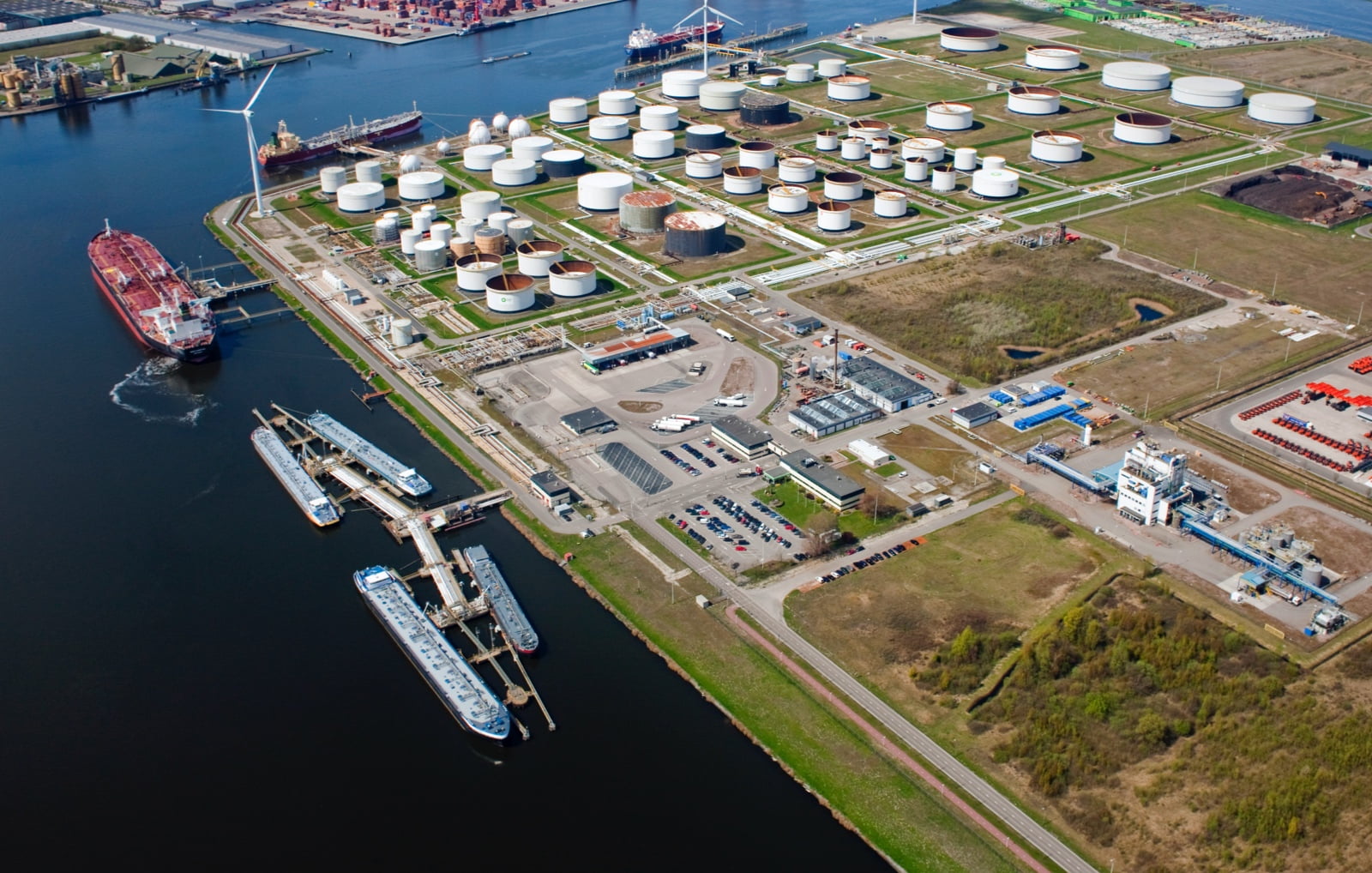 Houston, Texas
, April 26, 2016 – Zenith Energy ("Zenith" or "the Company") an international liquids and bulk terminaling company, today announced that the Company has completed its previously announced acquisition of a world-class liquids storage and handling facility located in the international port of Amsterdam ("the Amsterdam terminal") from BP plc ("BP"). BP will continue to be a major customer of the Amsterdam terminal.
Zenith intends to invest approximately $100 million USD in the Amsterdam terminal, with the goal to fully utilize its capacity for products and liquefied petroleum gas ("LPG") storage.
"This transaction is a significant step forward for Zenith and places us at the center of a key geographic region for the energy industry," commented Jeff Armstrong, President and Chief Executive Officer of Zenith. "With these investments, Zenith will deliver a state of the art, efficient products storage and distribution system to service this important hub."
The Amsterdam terminal is strategically located on the North Sea Canal in the Amsterdam, Rotterdam and Antwerp ("ARA") region. The ARA region represents the largest concentration of refining capacity in Europe and one of the largest refined product trading hubs in the world.
The Amsterdam terminal has storage capacity of more than six million barrels for gasoline, ethanol, middle distillates, biodiesel, kerosene and liquefied petroleum gas with capabilities for sophisticated blending. The terminal has connectivity for ocean vessels, inland waterways and trucks, and deep draft to service oceangoing tankers up to 135,000 tons with multiple berths for barges and ships. The Amsterdam terminal also has significant room for expansion projects.
About Zenith Energy
With headquarters in Houston, Zenith Energy is an international liquids and bulk terminaling company. Zenith is pursuing opportunities to buy, build and operate terminals primarily in Latin America, Europe and Africa. The Company is focused on the storage and distribution for petroleum, refined products, natural gas liquids and petrochemicals. The Company also will acquire and operate logistics and distribution assets that support terminals, such as pipelines, truck racks and barges. 
Media Contact:
Jay Reynolds
+1 646.239.8457 or +1 713.395.6206